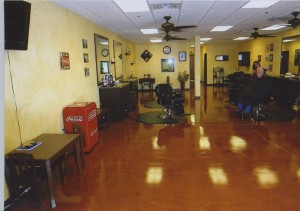 For a job as important as a residential or commercial stained concrete installation, it's foolhardy to risk making costly mistakes by attempting to do the job by yourself. Instead, enlist the expert help of Sundek of Austin. For the past 30 years, Sundek of Austin has been chosen by businesses of all sizes, as well as your friends and neighbours, to address concrete jobs both big and small. The proof of our craft can be seen throughout the thriving city of Austin and it has earned us an A Plus rating with the Better Business Bureau.
Free Analysis & Estimate
Being a resident of Austin, you are an integral part of one of the most dynamic and fastest growing cities in the United States. The state capital and home to over 90,000 college students, Austin is the youngest city in the country.
Whether you want put your property on the market or simply increase its appeal for your own benefit, one of the first areas you probably want to address is your concrete floors, countertops and even walls. To transform these surfaces, staining is the ideal solution.
What are your staining options?
If you have a commercial or residential floor that looks tired and worn, stained concrete is one of the best ways to prolong its life and give it a visual lift. Two valuable and tested types of staining are acid and water-based stains.
Acid Stain
Acid staining provides a unique effect to any surface because of the reaction of minerals and salts in the concrete. It gives concrete a variegated, mottled and marble- like look. It produces stunning colors mostly earth tone browns, reddish browns and greens. It creates different tones and coloration patterns from slab to slab. It's very durable and can be applied on high traffic areas and even vertically to any cementitious surface.
Water-Based Stain
Water-based staining, on the other hand, can be more customized than acid wash stains because it can be layered and infused with other colors. The coloring itself penetrates deep into the surface creating a bolder and rich hue. It gives your concrete a more controlled and consistent color. This eco-friendly stain has a wide range of colors such as bright blues, greens, whites and a lot more.
View Available Water-based stain colors
Both stains are best for interior and exterior floors for commercial or residential spaces!
Whether you use an acid or water-based stain techniques, you can create a wide variety of colors and looks. This treatment can hide existing blemishes and ugly discoloration. The process is easy and the job is a very affordable alternative to total replacement.
The Sundek Of Austin Difference
We have spent the past three decades building a reputation for gold standard products and premium service that meets or exceeds our customers' expectations. So why not give our friendly professionals a call at (512) 928-8000 or email us at info@SundekAustin.com for a free quote? Be a part of the constant positive change that Austin displays: Revolutionize your tired concrete today.
Related Pages
Stained Concrete Installation
Acid Stain Colors
Water-Based Stain Colors
Concrete Staining Brochure