SUNDEK of Austin has been installing durable, beautiful, long-lasting concrete and epoxy floors in Austin and the surrounding areas for more than 30 years. We've installed millions of square feet of coatings. With that experience comes an expertise that you won't get elsewhere. If you're looking for a decorative yet functional flooring solution for your commercial space, let us help!
Here are just some of the types of commercial spaces that we've installed SUNDEK coatings.
Our slip-resistant technology makes pool decks, splash pads, and other wet surfaces safer to walk on, reducing the risk of slip-and-fall incidents. We also have strategies for making surfaces cooler so they are comfortable to walk on with bare feet.
(Entries, lobbies, porte-cochères, pool decks, dining areas, and bathrooms)

For hotels and motels, making a good impression on guests is critical. We can help you create stunning pool decks, lobbies, entryways (and more) that your guests won't forget.
(Dining spaces, kitchens, bathrooms, all restaurant flooring, and retail floors)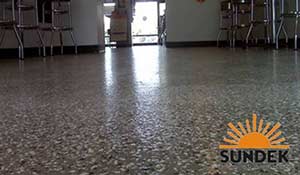 Customer-facing spaces need to be able to handle a lot of foot traffic, and they also need to be easy to clean. That's why SUNDEK surfaces are the perfect solution for these busy spaces.
(Courtyards, porte-cochères, lobbies, kitchens, break areas, bathrooms, office flooring, and vertical surfaces)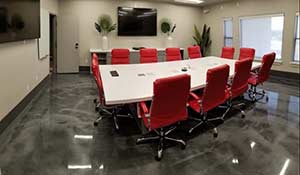 A beautiful workspace makes for happier employees, so why not spruce up your surfaces a bit? Attractive decorative concrete and epoxy floors are easy on the eyes and easy to clean, making them the perfect flooring solution for offices and business parks.
(Laboratories, bathrooms, meeting rooms, waiting rooms, hospital floors, and congregational spaces)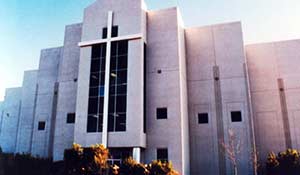 These facilities all serve very different purposes, but one thing is for sure: they all serve a lot of people. It's critical that the floors in these types of properties is safe to walk on and durable. With SUNDEK, we'll give you a floor with both of these qualities, and we'll make it stain resistant and beautiful, too.
(Warehouses, airport hangars, shop floors, and storage facilities)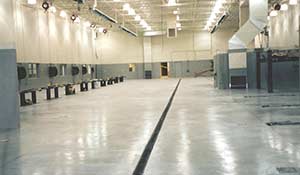 For spaces that house a lot of heavy equipment and tools, having a durable floor is key. That's why our epoxy and polyaspartic coatings are great for these types of locations. In addition to being strong enough to handle all of that weight, it's also easy to clean so you don't have to worry about staining from spills.
(Pool decks, common areas, lobbies, entries, playground surfaces, and gym flooring)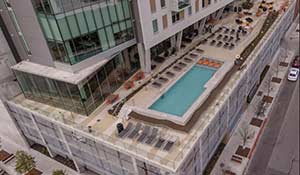 We are committed to creating durable, safe, and slip-resistant surfaces for your residents. To top it off, we can create these surfaces in just about any design you can imagine so that they fit in with the style of your apartment or condo complex.
(Pool decks, training facilities, and more)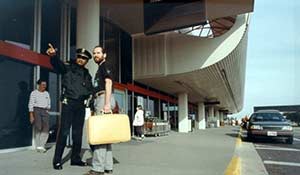 Our experience and diligence in meeting timeline and budget restrictions makes us a trusted vendor among government organizations. We've installed flooring in all types of facilities—from bathrooms to gyms to everything in between.
(Playground surfaces, pool decks, and gym flooring)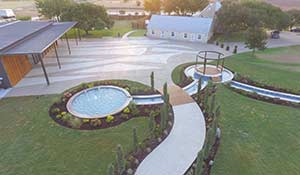 We specialize in creating beautiful, durable, slip-resistant surfaces that can withstand frequent use, no matter if the surface is indoors or out.
(Retaining walls, planters, and building walls)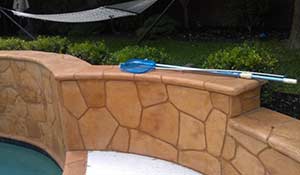 At SUNDEK of Austin, our work doesn't stop at the ground you walk on. We can also make vertical surfaces works of art.
How long will it take to complete my project?
The length of time it will take to complete does depend on how large the project is, the condition of your existing surface, the detail work required in your design, and the weather. We pride ourselves on working efficiently so we can complete your project within your requested timeline. Contact us for more information!
What are the design options?
The sky is the limit when it comes to design! We have a wide variety of colors, patterns, and textures to choose from. Using stamping, we can mimic the look of any material (for example, brick, cobblestone, limestone, wood, and more). We also love to create custom stamps so you can get the exact design you're looking for. With staining, we can create a variety of colors and apply them in various ways to get the effect you're looking for.
What is maintenance like on a SUNDEK surface?
Maintenance staff often report that they are pleasantly surprised at how simple it is to keep a SUNDEK surface looking nice. For one, our high-quality sealers make the surface non-porous, so spills are easy to wipe up. General maintenance includes removing debris every few weeks using a broom, blower, or hose. For stubborn spots, you can use a non-abrasive cleaner. Read more about maintenance here.
Contact us
Contact us to get started on your concrete floor!
Call us: (512) 928-8000
Email us: [email protected]
Or fill out the form on this page
We work in all the major cities in the area including Austin, Bastrop, Cedar Park, Dripping Springs, Georgetown, Lakeway, Marble Falls, Pflugerville, Round Rock, San Marcos, Spicewood, and the surrounding areas.