What is concrete resurfacing?
With concrete resurfacing, we apply a coating directly on top of your existing surface and make it look brand new. That means you don't have to tear out your existing surface and start from scratch.
Related: Concrete Resurfacing Cost
Contact us for a free estimate
What if my existing surface is damaged?
At SUNDEK we specialize in fixing damage such as cracking, chipping, or spalling. Not only do we fix the damage, but we investigate what's causing it so further damage can be prevented.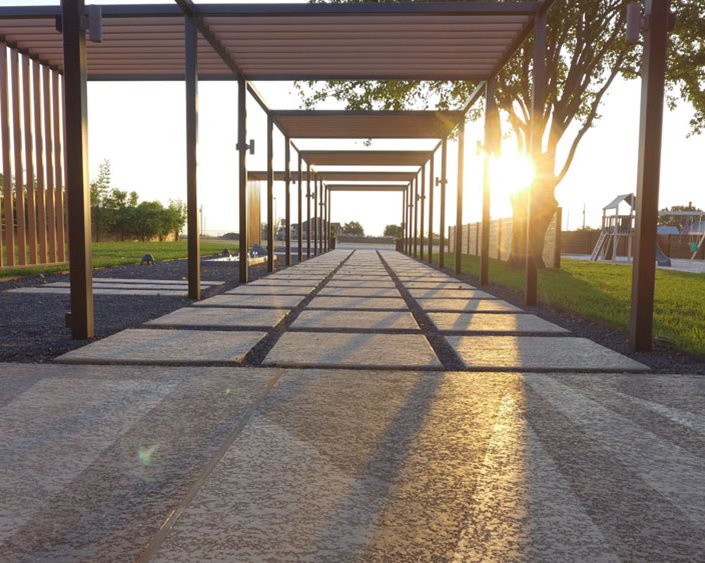 What can be resurfaced?
We can resurface just about any existing concrete! Below are some of the outdoor spaces we specialize in.
Designing your new surface
When it comes to designing your new surface, there are many options to choose from. At SUNDEK, we have a variety of colors, textures, and patterns to choose from. We can even mimic the look of a variety of materials with concrete. For example, if you love the look of wood but want the durability of concrete, we can stamp and stain your surface so it looks just like the wood you like. We can do the same with brick, cobblestone, limestone, and more. We suggest looking at pictures online and in magazines to figure out what you like. You can also visit our showroom to look at product options.
Maintenance
Our clients are often surprised to find that maintaining a decorative concrete or epoxy coating is simple. General maintenance includes sweeping or mopping the surface as needed. For stains that are hard to remove, a non-abrasive commercial cleaner will work just fine. The high-quality sealer we apply to your coating will protect your surface from everyday wear and tear and stains that usually ruin surfaces such as oil spills.
Related: Cleaning Concrete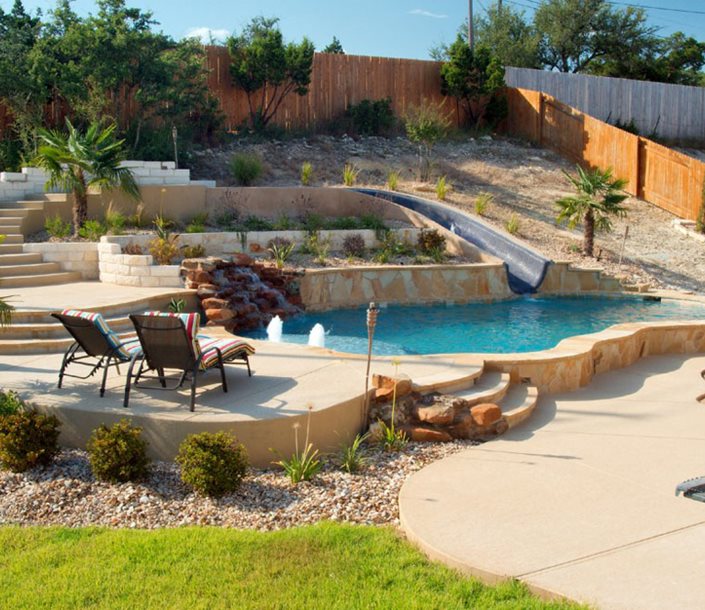 Featured Video
We Can Resurface Just About Any Space
See several projects we've completed in Austin and the surrounding areas. We work on pool decks, indoor floors, patios, walkways, and more. Our products offer versatility in design—clients can get the look of stone or the look of travertine tile, and everything in between.
More Videos
Contact us
Call us: (512) 928-8000
Email us: [email protected]
Or fill out the form on this page
We work in all the major cities in the area including Austin, Bastrop, Cedar Park, Dripping Springs, Georgetown, Lakeway, Marble Falls, Pflugerville, Round Rock, San Marcos, Spicewood, and the surrounding areas.
Free Analysis & Estimate