What kind of damage can SUNDEK of Austin fix?
It doesn't matter if you have cracking, spalling, flaking, chipping, or fading—we can help with all types of concrete damage.
When should I look into having my concrete fixed?
When it comes to concrete repair, the sooner it's addressed, the better. Over time, damage to concrete can worsen, which means repairing it gets more expensive. It's best to have a professional contractor come look at it to determine what needs to be done to prevent further damage and protect the rest of your concrete surface.
Contact us about your concrete repair job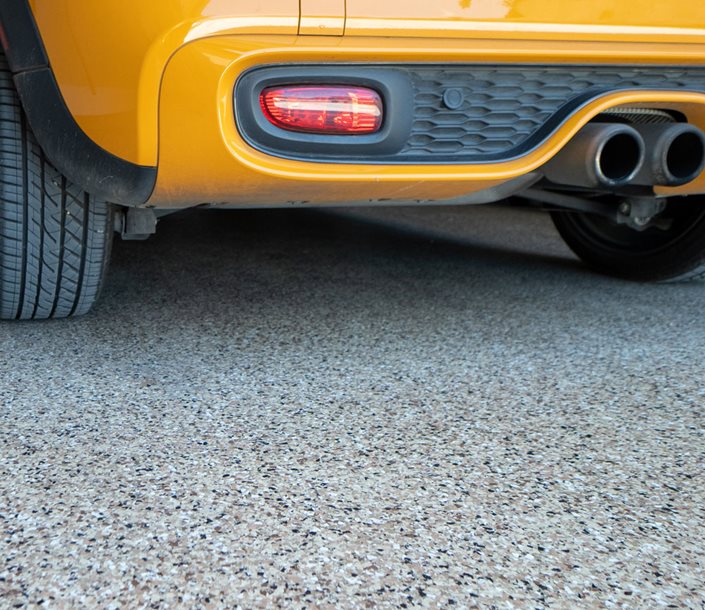 Why hire a professional to repair your concrete?
Although it's possible to repair some types of concrete damage yourself, we highly recommend hiring a trained and experienced contractor. Here are just some of the benefits of having us help you with concrete repair:
We are skilled at determining what caused the damage, so we can help you prevent it from happening again.
We can blend colors, textures, and patterns so that the spot where damage was fixed doesn't stand out from the rest of your surface.
We have years of experience in repairing concrete, so we know the common pitfalls to avoid.
If cracking is bad, we have the ability to incorporate it into a beautiful design using our Custom Scoreline Effects.
After we repair your surface, we can seal it with a high-quality sealer that will protect it from future damage.
When should I contact a contractor about repairing my concrete surface?
As soon as possible. The longer the damage sits, the more difficult it is to fix. For example, cracks will just get bigger, chipping will continue to get worse, etc. No matter the state of your existing surface, contact us so we can assess the damage immediately.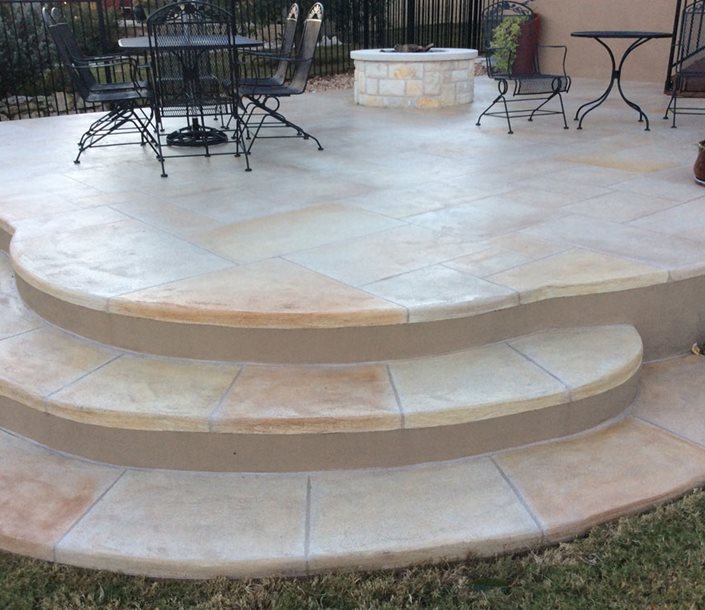 Contact us
Call us: (512) 928-8000
Email us: [email protected]
Or fill out the form on this page
We work in all the major cities in the area including Austin, Bastrop, Cedar Park, Dripping Springs, Georgetown, Lakeway, Marble Falls, Pflugerville, Round Rock, San Marcos, Spicewood, and the surrounding areas.
Free Analysis & Estimate