Garage Floor Coatings – Tips for Selecting the Right Garage Floor System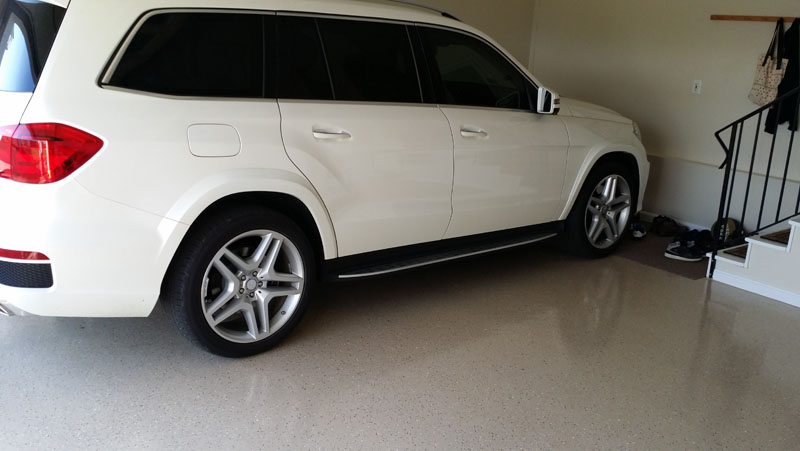 Garage Floor System
Are you tired of spending time in a garage that looks and feels drab? Do you want a new garage floor system that will add some personality to this part of the home yet stand up to daily use and abuse? By knowing what to look for in a flooring solution, you can achieve both goals.
For starters, you want to choose a garage floor system capable of resisting issues like oil, grease, chemicals, stains, impact, hot tire marks, abrasions, and more. When you consider all the different things dropped and spilled on these floors, it has to have unique qualities. The wrong coating or finish would deteriorate quickly, which is what you want to avoid.
A long-lasting flooring solution is imperative. Unlike the floors inside your house, those in the garage take a beating. Although a professional installer can complete the project in just one to two days, you only want to go through this process once. Resale value is something else to consider. You and any future owners of the house will enjoy a floor that lasts a long time.
You should think about the cleaning and maintenance aspect of a garage floor system as well. Especially if you use the space to park more than one vehicle, motorcycle, or bike, and you use it for working on hobbies and special projects, you can expect it to become dirty relatively fast. By selecting a product like SunEpoxy 100, you can keep your garage floors beautiful and functional with nothing more than sweeping. For big messes, you can hose the garage out.
Free Analysis & Estimate
There are also different colors, textures, and patterns to incorporate into the design of your new garage floor system. Because these characteristics vary from one type of coating to another, make sure you select a product that offers what you want. In many cases, you can even choose more than one color, texture, or pattern for a one-of-a-kind look.