Industrial Floors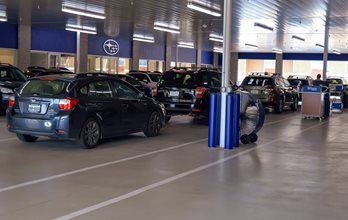 Industrial floors need to be tough and able to withstand everything from oil spills to the weight of heavy machinery. That's why durable SUNDEK coatings are perfect for industrial floors in these types of locations.
Assembly plants
Aviation
Distribution warehouses
Food processing
Institutional
Laboratories
Manufacturing facilities
Pharmaceutical
…and more!
See more pictures of industrial floors
What products does SUNDEK use?
We only use tried-and-true SUNDEK products that have a reputation for being some of the best in the industry. Here are products we commonly use on industrial floors.
SunEpoxy 54: This flooring is perfect for areas where light manufacturing occurs. It's also good for warehouses or automotive repair facilities.
SunEpoxy 100: This is a heavy-duty floor that can withstand even more abrasions and impact. It's good for spaces with frequent traffic from heavy machinery.
SunOne: This durable polyaspartic coatings is designed so that it can be applied and cured quickly.
Contact us for a free quote
Why use SUNDEK coatings for your industrial floors?
In addition to being incredibly durable and lasting for years, our surfaces are also safe. We regularly install surfaces at places such as waterparks and other facilities with pools, so we are practiced in creating surfaces that reduce slip-and-fall accidents.
We can also customize the look of your floor to fit the design of your space—whether you want something simple of detailed. We have a variety of colors and effects to choose from. We can even create a custom logo if desired.
Contact us
Call us: (512) 928-8000
Email us: [email protected]
Or fill out the form on this page
We work in all the major cities in the area including Austin, Bastrop, Cedar Park, Dripping Springs, Georgetown, Lakeway, Marble Falls, Pflugerville, Round Rock, San Marcos, Spicewood, and the surrounding areas.