Residential Concrete Floors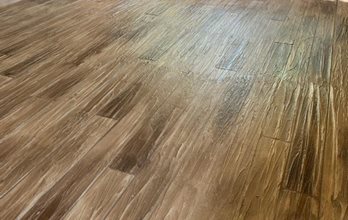 At SUNDEK of Austin, we have been installing coatings on residential concrete floors in Austin and the surrounding areas since 1980.
What are the benefits of SUNDEK coatings on residential concrete floors?
There are many reasons homeowners use concrete or epoxy floors in their homes. Here are just a few of the benefits:
Customizable. There are hardly any limitations when it comes to designing your new floor. The SUNDEK line of products has so many colors, patterns, and textures available so you can make your floor fit with your home's style.
Durable & long lasting. As long as you care for your surface properly, it will look beautiful for years to come. Our high-quality sealers protect surfaces from everything ranging from general wear and tear to oil spills.
Easy to clean. Since concrete and epoxy floors don't soak up moisture, homeowners don't have to worry about major damage from leaks or spills. Spills can be easily wiped up, and most won't stain as long as they're wiped up in a reasonable amount of time. General maintenance includes sweeping and mopping dust and other debris as necessary.
Hypoallergenic. Carpet can be a haven for dust mites and other allergens. For people with sensitivities, concrete or epoxy floors are a great solution.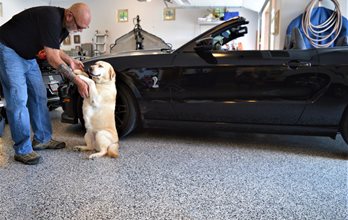 Contact us for a free quote
Which rooms are good candidates for decorative coatings?
We have installed our coatings in every type of room you'll find in a house, including:
Basements
Bathrooms
Kitchens
Game rooms
Laundry rooms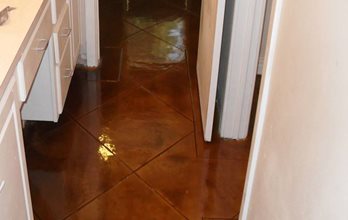 What if my existing floor is damaged?
If you have damage on your existing surface, give us a call. In addition to resurfacing, we are experts in concrete repair. Not only can we repair your damaged surface, we can apply a coating that makes the whole thing look brand new. You'll never know where the damage was.
Contact us for a free quote on your project
Call us at (512) 928-8000
Email us at [email protected]